Brakes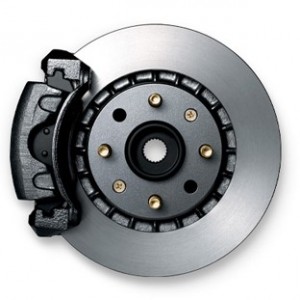 Arguably, brakes are the most important safety feature on your vehicle.  In order to avoid costly repairs or even complete failure of your braking system, it is highly recommended to have your brakes checked regularly.  A few warning signs that there may be a problem are:
Grinding noise when braking
Brake pedal pulsates up and down when pressed
Your vehicle pulls to one side when braking
Your dashboard warning light is red or amber
Your brake pedal is low, hard, soft or spongy
If you notice any of these symptoms please contact us as soon as possible.  We can inspect your entire brake system and explain any service that we may recommend for your vehicle.  We can provide you with a quote for the services your vehicle may need and discuss them with you before any work is done.
Your brakes have special brake fluid with corrosion inhibitors that protects the hydraulic system, however, over time the inhibitors are depleted and can cause corrosion of the internal brake components.  If left unchecked, metal can become pitted and cause damages to components.  This means pistons can't move freely, seals can be damaged and cylinders can develop leaks leading to failure in your brake system.  Flushing your brake system every 2 years and installing new fluid can protect your brakes and help prevent dangerous brake failures and costly repairs.
Come See Us to:
Reduce risk of  brake failure
Prevent damage to brake pads, shoes and other brake components
Prevent costly repairs due to corrosion
Assess condition of brake fluid